the times are changing, and it is important that we adapt to technology in our work to provide better support for Children in care. by using the following websites and applications we will be able to support young people with expressing there emotions and feelings, finding out about the care offers, building resilience and to handle there mental health. this can be done inside there own home and room. on technology that they are very familiar with. and allows people who struggle with speaking about their to empower themselves to get / find help when its most needed.
how can technology improve the lives of Looked after children?
Technology has the potential to greatly improve the lives of looked after children in several ways:
Communication: Technology can facilitate communication between children and their caretakers, as well as between children and their biological families, helping to maintain family connections.
Education: Technology can provide access to educational resources and opportunities for learning, which can enhance their skills and knowledge.
Mental Health: Technology can provide access to virtual mental health support and resources, helping children manage their emotions and mental health.
Safety: Technology can help ensure the safety and well-being of looked after children through the use of monitoring and tracking systems.
Entertainment: Technology can provide access to various forms of entertainment, such as games, movies, and music, which can help improve their quality of life and provide a sense of normalcy.
Overall, technology can help improve the lives of looked after children by providing them with opportunities, resources, and support that they may not have access to otherwise.
However, it is important to keep in mind that technology should not be seen as a replacement for human interaction and support. While technology can be a valuable tool in improving the lives of looked after children, it should not be relied upon as the sole means of support. Caretakers, foster parents, and other support networks play an important role in providing a sense of stability, security, and love that children in care require.
Additionally, access to technology and the internet can also raise concerns about online safety and privacy. It is important for caretakers to educate children about the safe and responsible use of technology, as well as to monitor their online activity to ensure their well-being.
In conclusion, technology has the potential to greatly improve the lives of looked after children, but it is important to approach its use in a holistic and balanced manner, ensuring that children receive the support and resources they need to thrive both online and offline.
Technology That Can Help Looked After Children
Mind Of Your Own
helps young people communicate their views in a way that suits them. Young people create their own account, which can be used on any device at any time. This means that young people can use the app to say how they are feeling, what support they need and tell their worker about things that are important to them. The Mind Of Your Own "One" platform is free to use and allows the young person to send information to social workers or trusted care providers. the tool empowers young people to take action on there views and needs. it is also fully GDPR Regulated and used already by many service providers and local authorities.
All About Mind Of My Own from Mind Of My Own on Vimeo.
Mind Of Your Own application and website
MindShift CBT – Anxiety Relief
Is anxiety getting in the way of your life? MindShift® CBT uses scientifically proven strategies based on Cognitive Behavioural Therapy (CBT) to help you learn to relax and be mindful, develop more effective ways of thinking, and use active steps to take charge of your anxiety. A new feature, the Community forum, now enables you to find and offer peer-to-peer support.
Get the tools to tackle:
Worry
Panic
Perfectionism
Social Anxiety
Phobias
This application is free to use
MindShift CBT – Anxiety Relief Apps and website
Headspace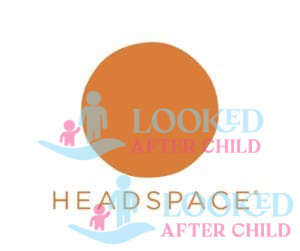 Stress less, sleep soundly, and get happier. Headspace is everyday mindfulness and meditation, so you can make mindfulness a daily habit and be kind to your mind. Learn how to relax, manage stress, find your focus, and release tension in both the mind and body. Find the calm in everyday with Headspace.
Headspace offers guided meditations, courses, and mindfulness exercises on subjects like stress, general anxiety, worry, building resilience, and more topics for any moment. Learn mindfulness and choose from hundreds of meditations led by world-class experts from all walks of life. From guided meditations to soothing breathwork, get personalized recommendations daily based on what you like and how you're feeling.
Headspace is free to teenagers in the US, although for everyone else there is a small fee to spend
Headspace Apps and website
Superbetter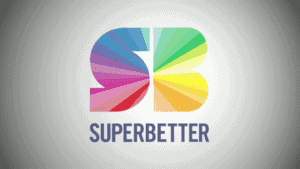 Join over 1 million people who have played SuperBetter to improve their resilience, mental health and social emotional learning. SuperBetter builds resilience – the ability to stay strong, motivated and optimistic even in the face of life's challenges. Playing SuperBetter unlocks heroic potential to overcome tough situations and achieve goals that matter most. SuperBetter was invented by world-renowned game designer Jane McGonigal. Its unique methodology uses the psychology of game play to build life skills, overcome obstacles & achieve greater success in all areas of life.
Superbetter Apps and websites
Superbetter Android App
Superbetter Apple IOS
Superbetter Website
Stay Alive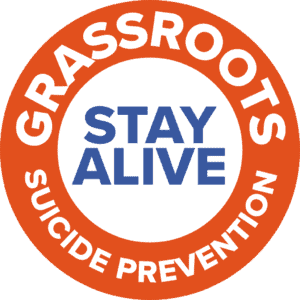 This app is a pocket suicide prevention resource for the UK, packed full of useful information and tools to help you stay safe in crisis. You can use it if you are having thoughts of suicide or if you are concerned about someone else who may be considering suicide. In addition to the resources, the app includes a safety plan, customisable reasons for living, and a LifeBox where you can store photos that are important to you. You can also read the tips on how to stay grounded when you're feeling overwhelmed, try the guided-breathing exercises and support your own wellness by creating your own interactive Wellness Plan.
Stay Alive Apps and websites
Stay Alive Website
Stay Alive Android App
Stay Alive Apple IOS
Care Leaver Local Offer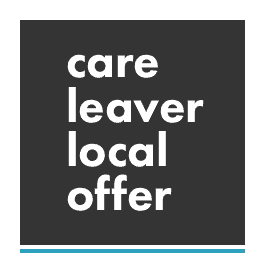 Compare Council Performance
Compare different local authorities to discover how they support care leavers and encourage councils to improve support in multiple areas, including;
Compare different local authorities to discover how they support care leavers and encourage councils to improve support in multiple areas, including;
Health and Well-being
Relationships
Education and Training
Employment
Accommodation
Participation in Society
Care Leaver Local Offer Website
Vist the Care Leaver Local Offer Website